MANAGEMENT PROFILE
Cosmopro (Pty)Ltd was established in January 2007 by Francois Louw who saw a need in the market to create Cosmetics that "TRIUMPH" the customer with design, quality and price.

The Management of Cosmopro has achieved many milestones. Francois Louw is Cosmopro's Managing Director. At the age of 20 he became South Africa's youngest National Sales Manager for a cosmetic company in Johannesburg, South Africa that focuses on the sales of salon exclusive products. With his management style and the team that he trained, he managed to help the company grow by more than a 100% per year for 6 consecutive years. With his innovative management style, creative ideas, passion for the Cosmetics Industry & commitment to client satisfaction, Francois helped Cosmopro breach the R1 million turnover mark in their 1st year of business and is committed to continued growth in future to become a leader in the South African & African Cosmetic Industry.

MISSION STATEMENT
Design, quality and value are vital to all our products we engineer to sell in volume. We focus on creating the "triumph" aspect in each and every one of them. The product must pass our "triumph" test before it becomes part of our stable of products. "triumph" – quality products that have to look good, feel good and be well priced.

DEVELOP OR EXTEND YOUR OWN BRAND

Should you need product development, line extension or related investigations, the proposals put forward by our enthusiastic Design Team are based on solid experience, knowledge and innovation. From concept to manufacturing and marketing, our team will deliver best possible line speeds and efficiency.Development of new a new cosmetics range will include the following steps: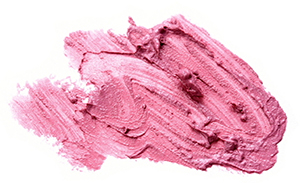 Step 1 – Choose your product
Step 2 – Choose your Componentry.
Step 3 – Choose your Packaging.
Step 4 – Choose your design.
Step 5 – The complete package.
The most important factors that determine the outcome of your product line will be: determining the level of your financial investment and your goal.
purchasing pan only or bulk products.
sending us your label for application to receive finished goods.
forwarding camera-ready artwork for component branding.
WHAT ARE THE BENEFITS TO BRANDING?
Higher profit margins.
Creative control.
Create brand loyalty.
Repeat business.
Lower inventory.
Minimize and manage your financial liability.
Diversity...taking the best from all of us to create you!
Uniqueness to your brand image and customer loyalty.
Custom Formulations can be a lipstick, pressed or loose powder or a cream with your added personal ingredient.
Who would benefit from Cosmopro's services?
Professionals like you within the Beauty Industry as well as a variety of professionals in other industries for promotional launches or "gift with purchase".

Cosmopro IS A LEADING MANUFACTURER OF PRIVATE LABEL COSMETICS, BODY CARE AND SKIN CARE.
Cosmopro has supplied the beauty industry with reputable, consistent and quality driven private label cosmetics. We achieve this by assisting companies and individuals like you to build brands that reflect and enhance your company's unique image. We develop, create, manufacture and ship private label products for international cosmetic companies, make-up artists, salons, spas and a variety of beauty brands.

Our business is to provide you with quality products that will assist you in customizing your vision of your product line and image. In doing so this supports a bottom line that will create higher profit margins while maintaining a minimized product inventory.

Every product manufactured is produced by using raw materials that are in accordance with industry standards. Cosmopro's quality control, research and development, manufacturing and assembling partners provide you with quality assurance, flexibility and diversity to fit your specific requirements.

WHY IS Cosmopro A LEADER IN PRIVATE LABEL MANUFACTURING?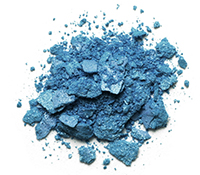 Personal Attention:
As a small emerging company, we understand and are committed to providing each of our customers with "personalised service and attention". Our team structure is designed so that we are able to assist clients during each phase from conceptualisation, development and finally delivery. Our tailor-made service means that we are always on call and readily available to address any questions or assistance you may encounter throughout the project or as your business grows.

Minimum Order Requirements:
Due to our competitive price structure, we will make it possible for companies within the CTFM sector to have purchasing power and we will not impose high minimums that exceed budgets or your needs. Our company is here to assist you with controlling costs and pricing structure that keep you in control. Whether you are purchasing single pieces as a fill-in, intermediate size for inventory replacements or bulk purchases for seasonal promotions, Cosmopro are able to assist your company and maximize cost-efficiency.

Quality:
All products manufactured & imported by Cosmopro are done in accordance with Good Manufacturing Procedures and Standard Operating Procedures that follow best practices and recommendations of  CTFA and ISO standards. Our worldwide partners are fully compliant with international standards and best practices to meet these Quality Assurance Guidelines, and ultimately ensure the quality and consistency of our products.

Research & Development:
Cosmopro's highly trained professionals can assist you in custom formulating, custom colour matching and raw material research.